Latest News:
River Roads Festival
Saturday, April 22, 2023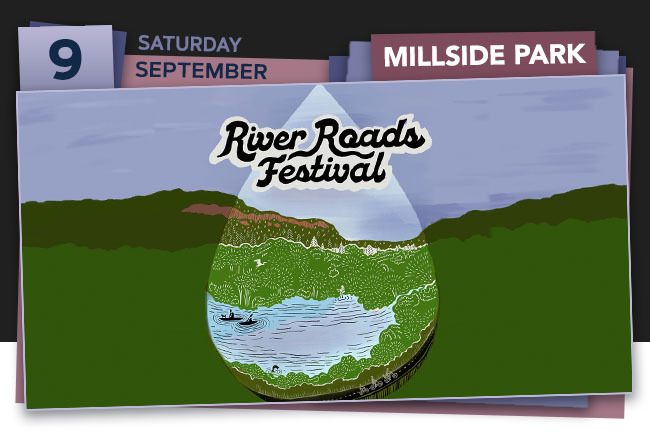 Dar is launching an exciting new music festival with some friends and colleagues. The first annual River Roads Festival happens on Saturday, September 9th, outdoors at beautiful Millside Park in Easthampton, MA. The lineup so far features Dar Williams, Shawn Colvin, Amy Ray, Lisa Loeb, Sweet Honey in the Rock and others to be announced. It runs from Noon-10pm
We announced yesterday via Dar's email list and there are still a few $55 Early Bird tickets available! There are a limited number of these tickets available and when they're gone they're gone. Today, Saturday, April 22nd aka Earth Day we are announcing it to the rest of the world. You can get your Early Bird tickets now here:
https://thirdrow.live/shop/riverroadsfest-earlybird/
Tickets are $65 after that. Day of show price is $75. Kids 12 and under are free, ages 13-17 are $20. All tickets will include a $2 contribution to the Connecticut River Conservancy.
The River Roads Festival is presented in partnership with the Connecticut River Conservancy (CRC) who coordinate the annual Source to Sea Cleanup, one of the nation's largest river cleanups. The proceeds from ticket sales will help CRC prevent pollution, engage communities in research and advocacy, and promote enjoyment of the river and its tributaries. There will be a cleanup event in Easthampton on Sunday, September 10th, the day after the festival.
Dar says, "I'm amazed to be working with such a talented team in a region that's so close to my heart! Our river roads connect us with all the life on our continent. The theme of this year's festival, in fact, will be Water Justice. The day after the music, Sunday, September 10th, some of my fellow musicians and I will be doing a water-cleanup in the Valley. We invite you to join us and learn more about water justice issues, from clean drinking water to clean waterways that run through our cities and towns (not to mention access to water on voting lines), here and beyond"